BS Zelda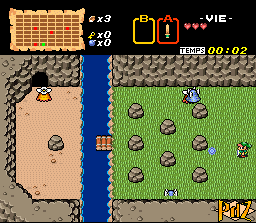 BS Zelda no Densetsu: Kodai no sekiban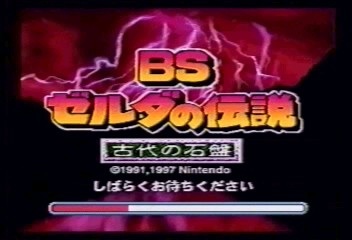 Egalement connu sous le titre "BS Zeruda no densetsu: Inishie no sekiban" et parfois traduit "BS The Legend of Zelda: Ancient Stone Tablets", ce jeu est sorti en mars 1997 sur le Satellaview de Nintendo. Il s'agit du deuxième jeu Zelda distribué via le système Satellaview sur Super Famicom.
Contrairement au premier opus BS Zelda qui reprend l'histoire du premier jeu de la série, ce jeu possède une histoire originale. Sa grande particularité est que Link n'est pas présent, remplacé par l'avatar du système BS, nommé "Héros de la Lumière" (ou Héroïne, selon le choix du joueur). Suite à une vision de la Princesse Zelda, le héros apparaît pour réunir huit tablettes de pierre et ainsi sauver Hyrule d'un grand danger.
Comme dans le premier BS Zelda, il y a une horloge interne qui déclenche des événements comme l'apparition de fées sur la carte, et permet des changements de météo !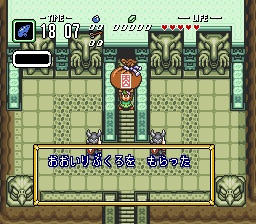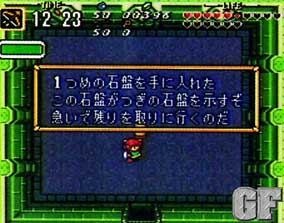 Sources : Rudy et wikipedia