Une Switch aux couleurs de Tears of the Kingdom sortira le 28 avril !
Ecrit par Ariane le 28.03.2023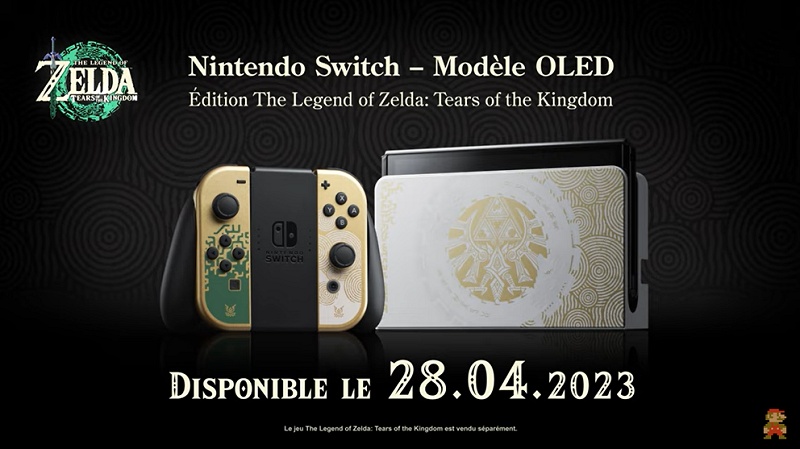 A la fin de la présentation d'Eiji Aonuma, celui-ci nous a annoncé la sortie d'une console Switch dans un design représentant The Legend of Zelda: Tears of the Kingdom !
Cette Nintendo Switch - Modèle OLED inclut un écran OLED de 7 pouces aux couleurs intenses, un large support ajustable, une station d'accueil avec port Ethernet (câble Ethernet vendu séparément), 64 Go de stockage interne (une partie étant dédiée à l'utilisation de la console), et un son amélioré en mode portable ou en mode sur table. Elle ne contient pas le jeu "Tears of the Kingdom".
Une manette Nintendo Switch Pro, ainsi qu'une pochette de transport pour console Switch, seront également disponibles le 12 mai, date de sortie du jeu !