Skyward Sword à venir sur Switch ou pas ?
Ecrit par Max4081 le 09.12.2018

En réaction aux nombreuses rumeurs suscitées par la déclaration d'Eiji Aonuma lors du concert The Legend of Zelda, Nintendo a tenu à clarifier les choses à propos d'une possible mouture Switch de Skyward Sword. La firme de Kyoto a donc répondu à Eurogamer, qui l'a contactée à ce sujet :
"Nous n'avons, à l'heure actuelle, aucun projet pour sortir The Legend of Zelda : Skyward Sword sur Nintendo Switch."
On peut néanmoins se rassurer car le prochain Zelda est probablement déjà à l'étude chez Nintendo, au vu du succès de Breath of the Wild. Et d'après Game Informer, il pourrait arriver "bien plus tôt qu'on ne le croît". Bien entendu, cette déclaration est à prendre avec des pincettes bien que les journalistes de Game Informer soient réputés pour compter parmi les mieux informés du milieu du jeu vidéo aux États-Unis.
Et vous, que pensez-vous de cet hypothétique remaster ? Une simple blague de Aonuma ou un projet concret qui pourrait voir le jour dans les prochaines années ? Seul le temps nous le dira.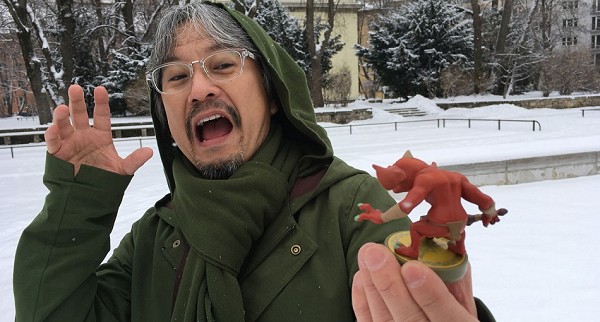 Sources : NintendoLife.com et Mynintendonews.com