Skyward Sword à venir sur Switch ?
Ecrit par Ariane le 26.11.2018

Dans le cadre d'un Nintendo Live la semaine dernière, un concert consacré aux musiques des jeux The Legend of Zelda a eu lieu au Japon. Lors d'un événement comme celui-ci, on n'attend pas d'annonces particulières, mais le producteur Eiji Aonuma était présent via les réseaux sociaux et a posté à la foule des spectateurs :
"I know what you're waiting for, Skyward Sword on Switch, right?". Traduction : "Je sais ce que vous attendez, Skyward Sword sur Switch, c'est ça ?"
Le public a tout de suite réagi à cette phrase par des acclamations et des applaudissements.
Ces dernières années, Nintendo a sorti des titres Zelda 3D sur des consoles plus récentes. Jusque là, nous avons eu Ocarina of Time et Majora's Mask sur 3DS, suivis par The Wind Waker et Twilight Princess sur Wii U. Skyward Sword pourrait facilement fonctionner sur Switch avec les manettes Joy-Con.
A l'origine, Skyward Sword est sorti sur Wii en 2011 and fut le second jeu Zelda sur cette plate-forme après Twilight Princess. Alors qu'il a reçu un accueil très positif à l'époque, le jeu ne fut pas autant encensé que d'autres opus de la série, et tout le monde ne fut pas fan de l'usage excessif du Wii MotionPlus.
Même si cette phrase n'a pas (encore) eu de suite, Skyward Sword pourrait donc bien sortir sur Switch. L'avenir nous le dira !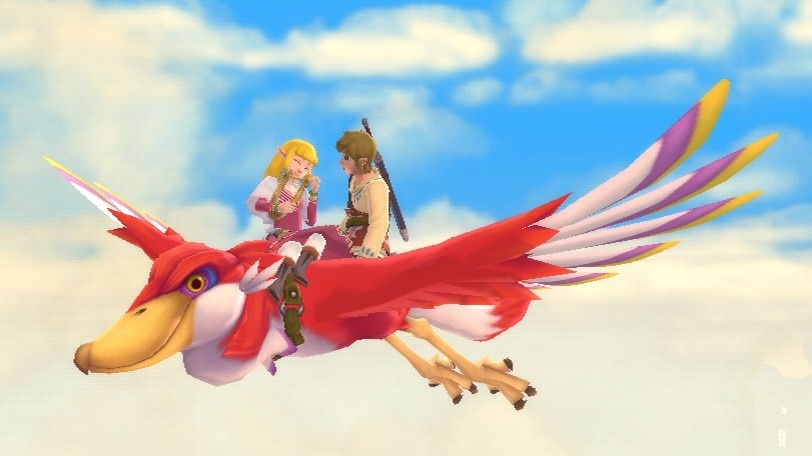 Merci à Ptibou !
Source : NintendoLife.com