Nouvelle vidéo de Tears of the Kingdom, sortie le 12 mai 2023
Ecrit par Ariane le 09.02.2023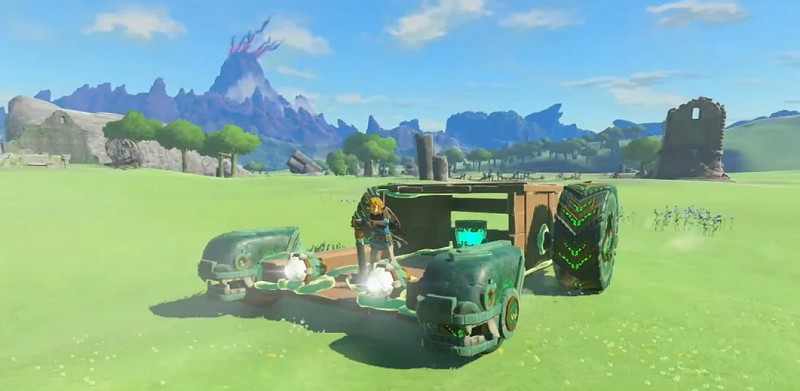 Le Nintendo Direct d'hier soir nous a enfin dévoilé une nouvelle vidéo de Legend of Zelda: Tears of the Kingdom ! Dans le monde d'Hyrule de Breath of the Wild, on assiste à la destruction du royaume par une nuit de lune de sang. De nouveaux monstres font leur apparition, en plus des traditionnels bokoblins, lézalfos, moblins, etc. On entend la voix de Zelda, ainsi que celle de Ganondorf ou serait-ce cette espèce de squelette / mort-vivant ?
Surprise : Link, doté de nouveaux pouvoirs, conduit un véhicule à deux têtes de serpent sur terre mais aussi dans les airs !!! Il possède toujours sa paravoile et fait de la glisse sur bouclier sur des rails.
Une version collector a également été annoncée, ainsi qu'un nouvel amiibo !
Sortie définitivement prévue le 12 mai 2023 sur Nintendo Switch !
Plus d'infos et d'images plus tard dans la journée...
Et voici la vidéo diffusée à la fin du Nintendo Direct.