Une console Game & Watch pour les 35 ans de Zelda
Ecrit par Ariane le 16.06.2021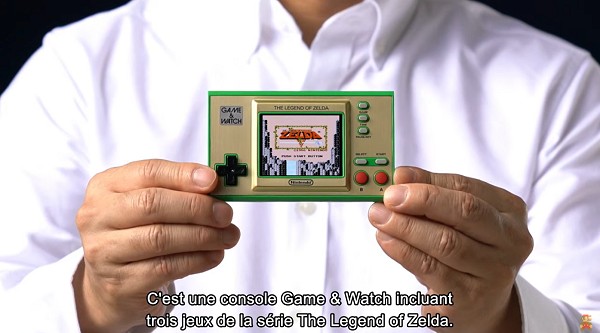 Comme l'a annoncé hier Shigeru Miyamoto, le créateur de la saga The Legend of Zelda, 2021 est l'année des 35 ans de The Legend of Zelda. Pour marquer le coup, Nintendo a décidé de sortir une console Game & Watch spéciale regroupant les jeux The Legend of Zelda, Adventure of Link et Link's Awakening version gameboy, ainsi qu'un petit jeu inspiré du jeu Vermin où Link est le personnage principal.
De plus, cette mini-console contiendra une horloge interactive dans The Legend of Zelda et un minuteur interactif dans Adventure of Link qui peuvent bien sûr être activés ou non.
Cette console Game & Watch, plutôt destinée aux grands fans et aux collectionneurs, sortira le 12 novembre de cette année.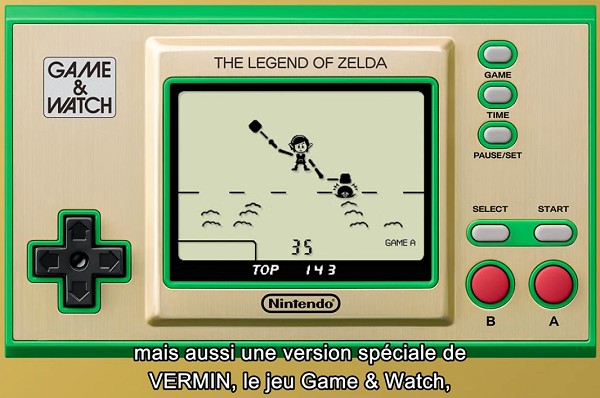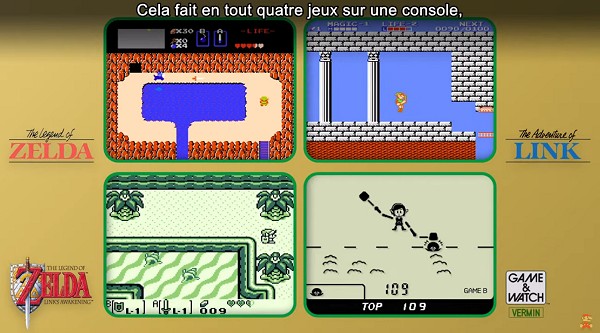 Voici l'extrait du Nintendo Direct sur cette annonce :

Source : Nintendo Direct du 15.06.21