Station de charge aux couleurs de Legend of Zelda
Ecrit par Ariane le 11.06.2021

Le design "The Legend of Zelda" est désormais disponible dans un ensemble de support dédié pouvant charger jusqu'à 4 joy-cons.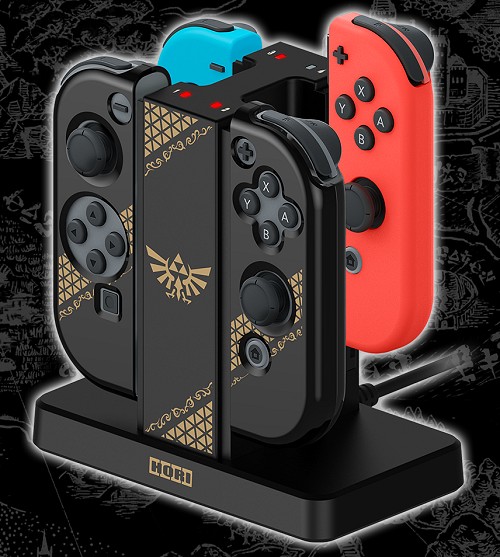 Le fabriquant japonais Hori a annoncé la sortie prochaine d'une station de chargement qui pourra accueillir jusqu'à quatre joy-cons en même temps. Comme d'autres articles dédiés à la série Legend of Zelda, le design noir et or avec le symbole de la Triforce est sobre et élégant.
Pour les joueurs intéressés, le temps de chargement est d'environ 3 heures et demie pour un ou deux joy-cons, et de 7 heures pour trois ou quatre. Le chargement se fait par un câble USB à brancher directement au dock de la console.
Cet accessoire coûtera 4380 yens (environ 30 euros) et sortira le même jour que le remaster Switch de Skyward Sword, c'est-à-dire le 16 juillet.


Source: hori.jp