Cadence of Hyrule sort en juin !
Ecrit par Ariane le 31.05.2019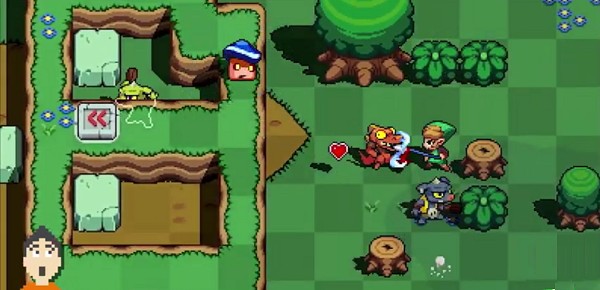 Comme annoncé en mars sur ce site, une adaptation du jeu "Crypt of the NecroDancer" à la sauce Zelda est en préparation. Et c'est en juin que sortira cette aventure d'un nouveau genre sur Switch.
Un nouveau trailer a été publié à l'occasion de cette annonce, nous permettant de déoouvrir d'autres zones du jeu et d'autres ennemis, qu'il faudra vaincre en cadence ! Pour rappel, "Crypt of the Necrodancer" est un jeu avec un gameplay rythmique, développé par Brace Yourself Games. En d'autres termes, le joueur doit déplacer son personnage dans un niveau rempli d'ennemis, tout le monde se déplaçant en suivant le tempo de la musique.
Plus que quelques semaines donc...

Merci à Ptibou !