L'album de la tournée "The Legend of Zelda Concert 2018"
Ecrit par Ariane le 08.02.2019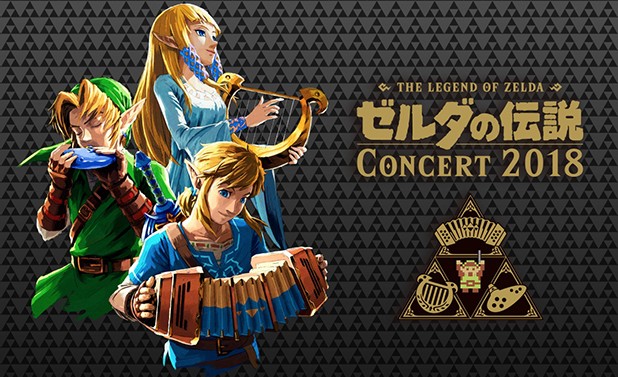 Annoncé en décembre dernier, Nintendo va sortir un album sur la série de concerts "The Legend of Zelda Concert 2018" le 6 mars au Japon. Un total de trois concerts orchestraux ont eu lieu au Japon en fin d'année dernière, et cet album contiendra des extraits musicaux de ces événements. Aujourd'hui, Nintendo révèle de nouvelles informations sur cette sortie.
Sur l'image ci-dessous, vous pouvez voir le packaging et le contenu complet de l'édition limitée, qui contient deux CD audio, un Blu-Ray avec l'enregistrement d'un des concerts japonais, ainsi qu'une vidéo des séquences des jeux qui était diffusée pendant les concerts, quatre pendentifs et une plaque métallique avec l'image de cet album. L'édition limitée coûte 5'000 yens (env. 44 euros), tandis que l'édition standard n'incluant que les deux CD coûte 3'000 yens (env. 24 euros).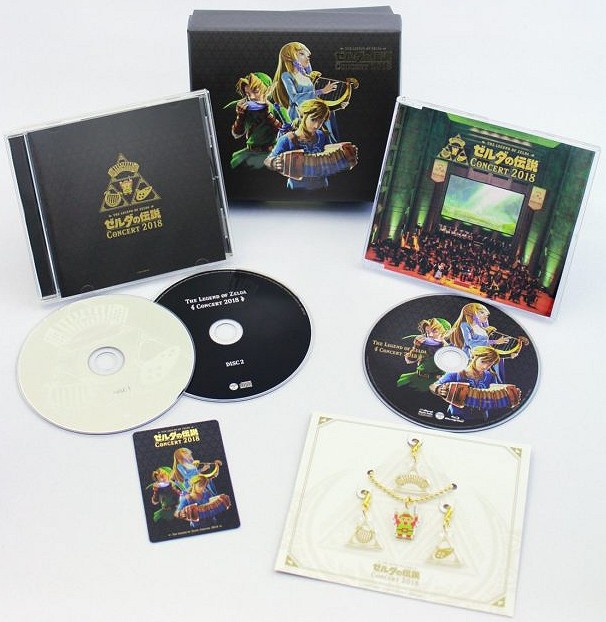 Voici la liste des titres figurant sur les CDs :
Disque 1 :
Main Theme – Breath of the Wild
Breath of the Wild Medley – Hyrule
Zelda's Theme
Ocarina Melodies Suite 2018
Boss Battle Medley 2018
A Link Between Worlds & Tri Force Heroes Medley
Breath of the Wild – Champions
Disque 2 :
Link's Awakening Medley
Breath of the Wild – Kass Medley
Horse Race
The Legend of Zelda ~Harp Lesson~
Breath of the Wild – Final Battle
The Legend of Zelda Main Theme
Nintendo Switch Presentation 2017 Trailer BGM

Merci à Ptibou !
Source : NintendoEverything.com