Participez au ZeldaDay du 6 au 7 juillet 2018
Ecrit par Linéo le 05.07.2018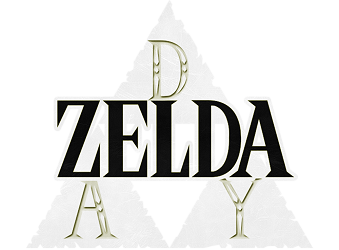 Le ZeldaDay est un marathon en live de 24 heures pendant lequel une équipe de 4 personnes joue à des jeux Zelda et essaie de les terminer. Pendant le live, les viewers peuvent faire des dons à l'association UNISEP qui lutte contre la sclérose en plaques, maladie inflammatoire qui touche le système nerveux central. Le but est également de passer un bon moment entre fans de la série.
Le live se tiendra du 6 juillet à 17h jusqu'à 7 juillet à 17h et les jeux joués seront : Phantom Hourglass, Majora's Mask, Twilight Princess et Breath of the Wild. Nous espérons réellement que l'événement vous plaira et que vous serez au rendez-vous.

Twitter: https://twitter.com/ZeldaDayFR
Twitch: https://www.twitch.tv/zeldadayfr
Page de don: https://streamlabs.com/zeldadayfr

Note d'Ariane : Les maladies intestinales chroniques touchent toujours plus de personnes, surtout dans les pays industrialisés, et se déclarent souvent à l'adolescence ou à la vingtaine. Leurs origines sont méconnues et on ne sait pas encore bien les traiter. Je ferai un don lors du ZeldaDay.