Le costume de Rex de Xenoblades Chronicles 2 dans Breath of the Wild !
Ecrit par Ariane les 08 et 09.11.2017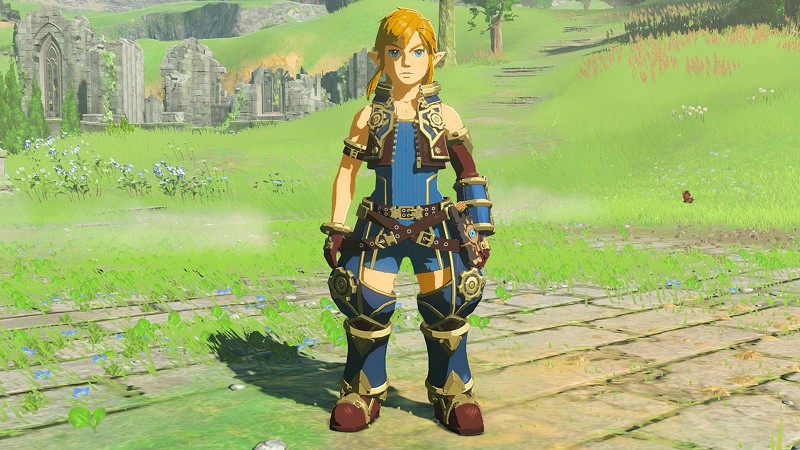 Une nouvelle rapide qui fait suite au Nintendo Direct concernant "Xenoblades Chronicles 2" qui a eu lieu hier 7 novembre. Dans ce direct, il a été annoncé que le costume de Rex, personnage principal de la série Xenoblades Chronicles 2, sera disponible pour Link dans The Legend of Zelda: Breath of the Wild à partir du 9 novembre !
Un look intéressant... A voir si cet ensemble donnera à notre héros un pouvoir ou une capacité particulière...
EDIT : Les trois éléments de ce costume s'obtiendront via une petite quête que Nintendo décrit ainsi :
"The southern sky from the middle of the largest bridge. The eastern sky from the skull's left eye. The southeastern sky from the peak of the tall, pierced snowy mountain.
Look to the night sky at those locations and find the red shooting stars! Stars left: 3"
Autrement dit en français :
"Le ciel nocturne au sud depuis le centre du plus grand pont. Le ciel nocturne à l'est depuis l'oeil gauche du crâne. Le ciel nocturne au sud-est depuis la haute montagne enneigée au sommet perforé."
Levez les yeux au ciel et trouvez les étoiles filantes rouges. Il vous en reste 3 à trouver."
Cette quête supplémentaire fait partie de la mise à jour 1.3.3 qui ajoute également le support des nouveaux amiibo des Prodiges qui sortent demain 10 novembre.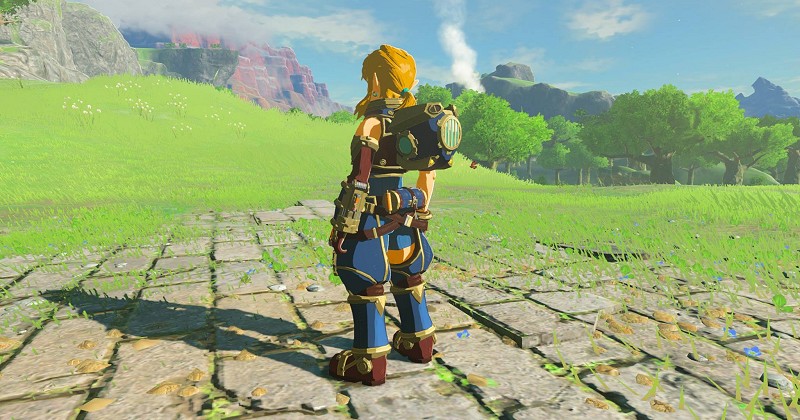 Merci à Der Siebte Schatten.
Source : Nintendo Direct