Console Zelda 2DS et nouvelle édition de Breath of the Wild
Ecrit par Ariane le 01.11.2017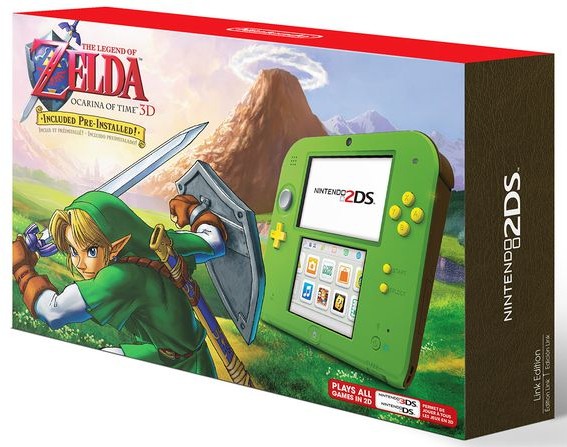 Enfin une news ! Cela faisait longtemps. Et en plus il y en a deux pour le prix d'une !
Nintendo a décidé de marquer le coup à l'occasion du Black Friday qui a lieu le vendredi 24 novembre cette année. En effet, une nouvelle console Nintendo 2DS aux couleurs de Legend of Zelda, et de Link plus précisément, sera disponible le 24 novembre. De plus, le jeu Ocarina Of Time 3D sera pré-installé. Cette console "Link Edition" sera vendue au prix de 79.99 dollars aux Etats-Unis, en attendant plus d'informations sur sa sortie en Europe.
D'autre part, Nintendo va également sortir un nouveau pack The Legend of Zelda: Breath of the Wild intitulé l'"Explorer's Edition" (l'édition de l'explorateur). Ce pack inclura la version Switch du jeu, un guide de l'explorateur de 100 pages et une carte double-face. Il faudra débourser 59.99 dollars pour l'acquérir. Sa sortie européenne n'est pas encore confirmée...

Voici à quoi il ressemblera :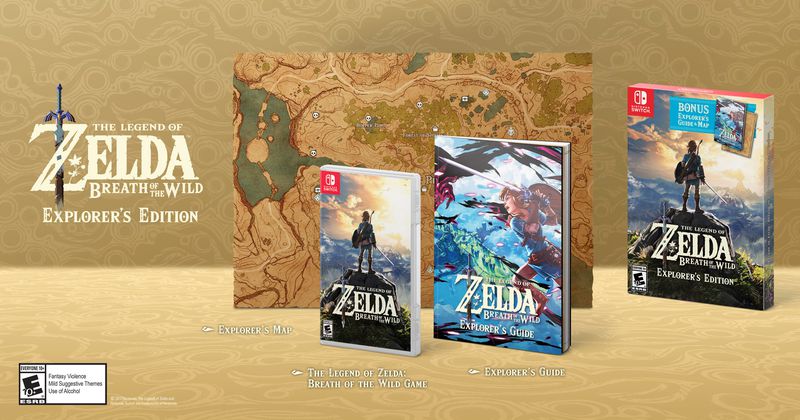 Merci à Ptibou !
Source : Polygon.com