Les Prodiges de Breath of the Wild sortiront le 10 novembre
Ecrit par Ariane le 14.09.2017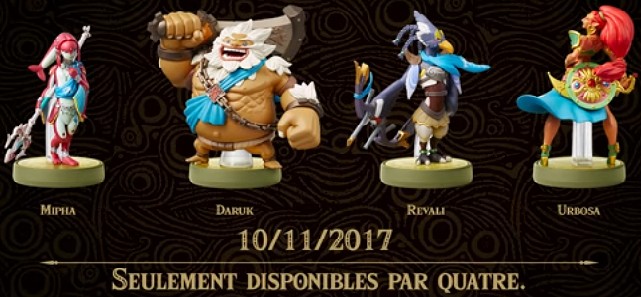 Cette nuit a eu lieu un Nintendo Direct qui n'a pas apporté de nouvelles à propos d'un futur jeu.
Petite info tout de même à propos du pack des amiibo des prodiges de Breath of the Wild déjà annoncé début juillet. Ce pack sortira en Europe le 10 novembre 2017.
Autre information : Ces quatre amiibos de Mipha, Daruk, Revali et Urbosa ne seront pas disponibles à l'unité, mais uniquement en pack. Il sera donc encore plus compliqué de les acheter, il faudra vraiment être attentif à les pré-commander ou les réserver dès que possible. J'essaierai de vous tenir au courant.
Dernière chose, la présentation nous informe que ces amiibo nous permettront d'obtenir des matériaux et des armes, mais également des heaumes inspirés des créatures divines qui renferment des pouvoirs encore mystérieux...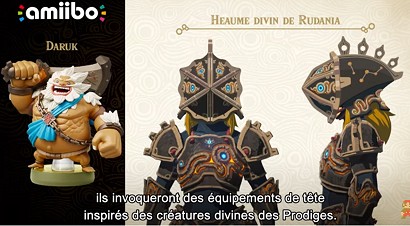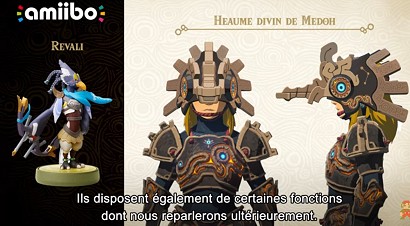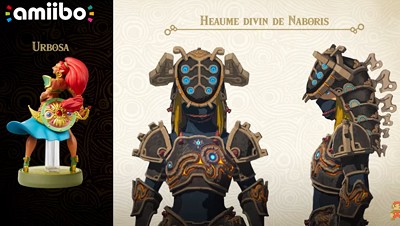 Source : Nintendo Direct du 14.09.17