Petite vidéo du 2ème DLC de Breath of the Wild
Ecrit par Ariane le 07.07.2017

Lors de la Japan Expo qui se tient ces jours-ci à Paris, Eiji Aonuma a dévoilé de nouveaux éléments à propos de la seconde partie du DLC de The Legend of Zelda: Breath of the Wild prévu pour la fin de l'année.
L'Ode des Prodiges mettra donc en scène Link dans une aventure inédite, qui se déroule avant les événements de l'histoire principale. Notre héros pourra notamment porter la tunique dont est vêtu Link au début de The Wind Waker.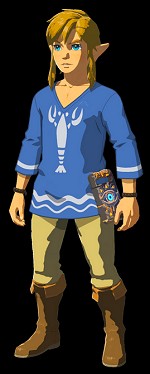 De plus, une très courte vidéo a été diffusée :
On reste un peu sur notre faim !