La démo de l'E3 de Breath of the Wild sera presentée à Japan Expo 2016
Ecrit par Nintendo le 28.06.2016

Nintendo sera présent lors du festival Japan Expo (Hall 6 - Allée B) qui se tiendra du 7 au 10 juillet au Parc des Expositions de Paris-Nord Villepinte.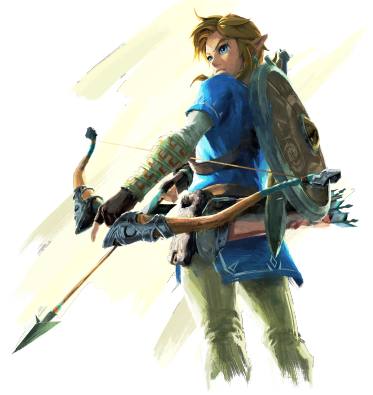 Après avoir fait sensation durant le salon professionnel E3 à Los Angeles, la version de démonstration de The Legend of Zelda: Breath of the Wild sera présentée en exclusivité aux visiteurs de Japan Expo sur la scène principale du stand Nintendo. Les fans de cette saga emblématique pourront à leur tour découvrir durant une démonstration ce jeu qui s'est déjà vu décerner de nombreux prix par la presse spécialisée française.
Nintendo présentera sa nouvelle vision de The Legend of Zelda, celle de l'"Open air" sur son stand quatre fois par jour, à 10H, 12H et 14H et 16H (15H30 le vendredi 8 juillet) durant toute la durée du salon. Les visiteurs pourront enfin découvrir de leurs propres yeux les innovations apportées par ce nouvel opus dont la sortie est prévue pour 2017. Que ce soit les nouvelles capacités de Link comme la chasse ou l'escalade ou encore les perspectives vertigineuses liées à l'exploration de la gigantesque zone de jeu, nul ne perdra une miette de ce que Nintendo réserve à ses joueurs dans ce qui est déjà annoncé comme une évolution majeure de la série.
A noter que Nintendo proposera à certains des plus grands fans de The Legend of Zelda de pouvoir eux-même prendre le jeu en main. Pour découvrir comment ces chanceux seront sélectionnés, restez connectés sur le compte Twitter de Nintendo France.
EDIT : Lire le Règlement Jeu Concours Quizz The Legend of Zelda Japan Expo 2016

Venez discuter du nouveau Zelda "Breath of the Wild" sur le forum !