Un Monopoly spécial Legend of Zelda !
Ecrit par Ariane le 04.08.2014

Après avoir parlé d'un projet de LEGO aux couleurs de Zelda, voici un jeu de Monopoly version Legend of Zelda !
Vous connaissez probablement ce célèbre jeu de société qui consiste à acheter des terrains et construire des maisons pour devenir plus riche que ses partenaires de jeu. Eh bien la license Monopoly a conclu un accord avec Nintendo pour sortir une version Legend of Zelda !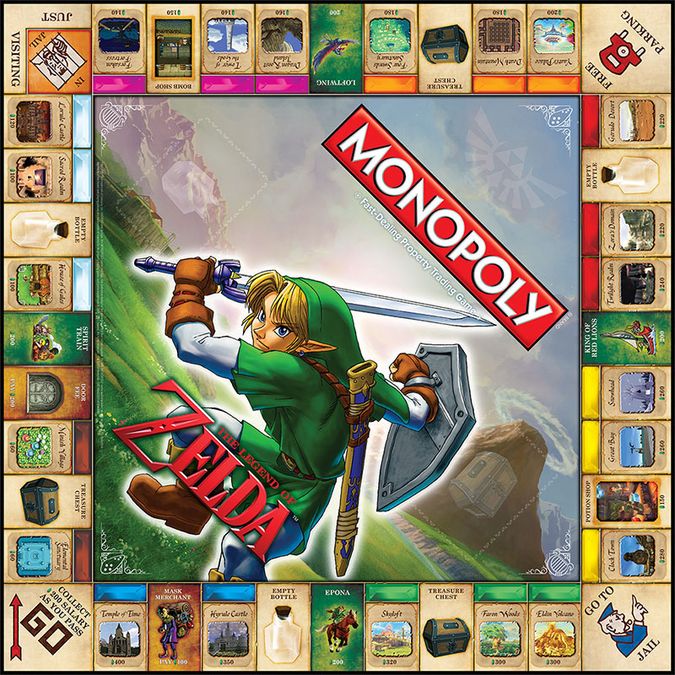 Ce Monopoly Zelda emmène les joueurs dans Hyrule et au-delà. Les lieux incluent la Maison de Link, le Temple du Temps et le Ranch Lon Lon Ranch. Le jeu a été complètement personnalisé puisqu'on y trouve des pions représentant les armes de Link, un plateau de jeu avec Link, la monnaie utilisée est bien évidemment les rubis, et les cartes de propriété, de chance et de caisse de communauté sont toutes liées aux jeux Zelda.
Les "maisons" sont renommées "choux mojos" et les "hôtels" "arbres mojos", tandis que les cartes "chance" sont appelées "flacons vides" et les cartes "caisse de communauté" "coffre au trésor". Le train de Spirit Tracks, le Célestrier rouge de Skyward Sword, le Lion Rouge de The Wind Waker et bien sûr, la fidèle Epona, sont les moyens de transports de ce Monopoly.
De plus, l'éditon "Game Stop" (un magasin en ligne) propose en exclusivité un pion "ocarina du temps", une carte d'Hyrule et six cartes supplémentaires pour plus de jouabilité.


Les pions disponibles : la Triforce, le bouclier hylien, l'arc, le grappin, le boomerang et (exclu de Game Stop) l'ocarina du temps.
Le jeu sortira le 15 septembre aux Etats-Unis au prix de 39,99 dollars (environ 30 euros). Reste à savoir si ce Monopoly Zelda sortira en Europe, au Canada et ailleurs !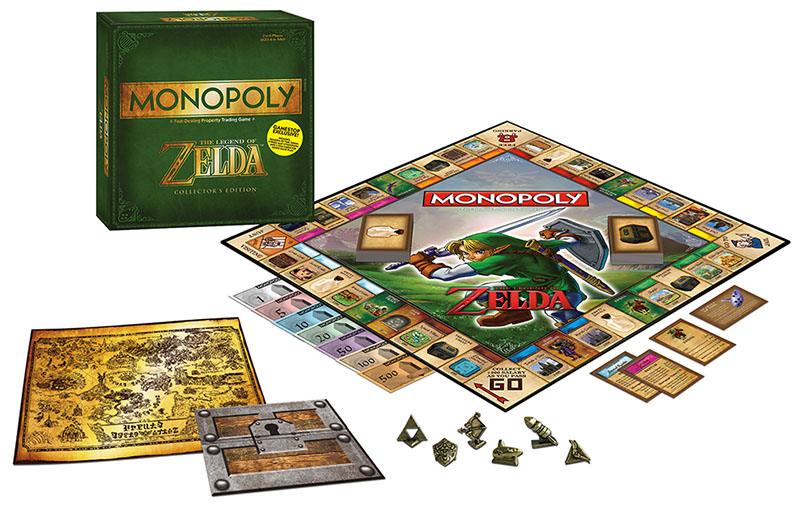 Source : www.gamestop.com
Merci à François !